Posted by Charmae Bell on May 07, 2020
If you are still using a single jointed Tom Thumb on your pony - this is for you!
Ponies often get left out when it comes to bitting consideration. Usually put down to 'naughty' behaviour or #justponythings
The range is often very limited in stores for our tiny friends, and not at all suited to little tiny mouths. In most cases they are just 'big horse' bits that have been chopped down shorter, leaving them too thick and heavy to be comfortable - but we have you covered with genuine pony bits, made just for ponies and beautifully scaled down in every way. They are also available in a larger range of sizes starting at a tiny 3.5"!
Pony Club Mums - here are my TOP 5 Bits for Ponies!
1. Neue Schule Tranz Angled Pony Eggbutt
My FAVOURITE bit for little mouths! Still and stable Eggbutt sides to protect from unsteady hands and a gentle, even whole mouth pressure - great for the pony who is not seeking the contact!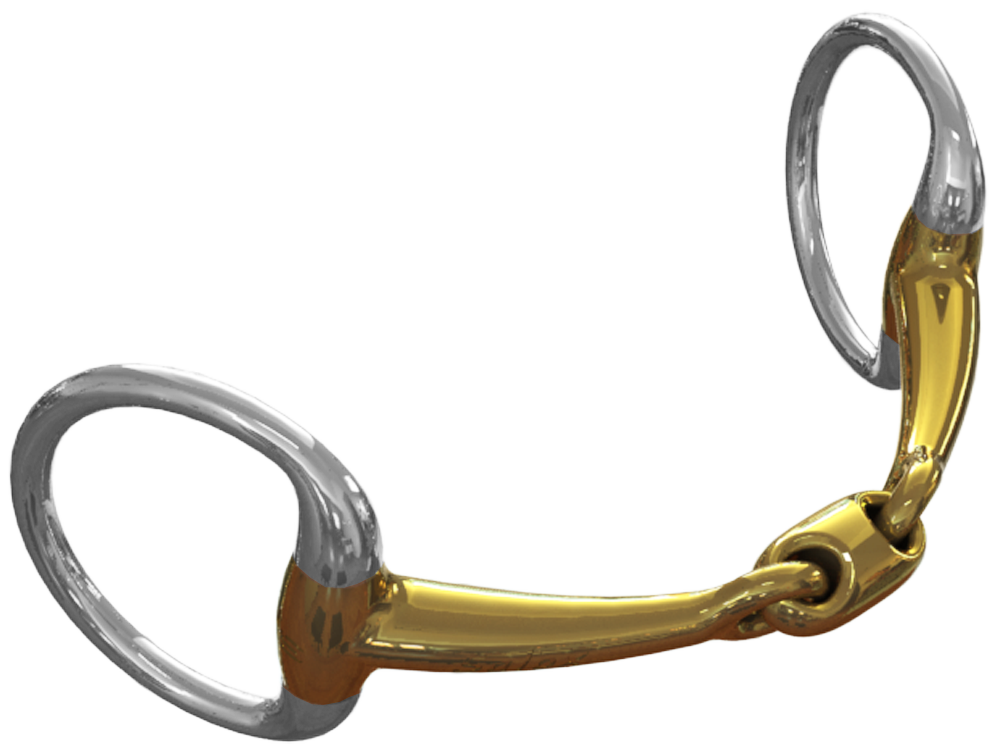 2. Bomber Pony Eggbutt Happy Tongue
A wonderful bit for ponies with extreme tongue issues. The Happy Tongue is curved AND ported to it lays beautifully in a small mouth. This genius design is slightly thicker at the lips edge to protect their sensitive thinner lips but narrows out through the middle to take up as little room as possible between the tongue and palate. The sweet iron encourages salivation and relaxation of the jaw. Great for a strong pony, or pony with tongue over the bit issues!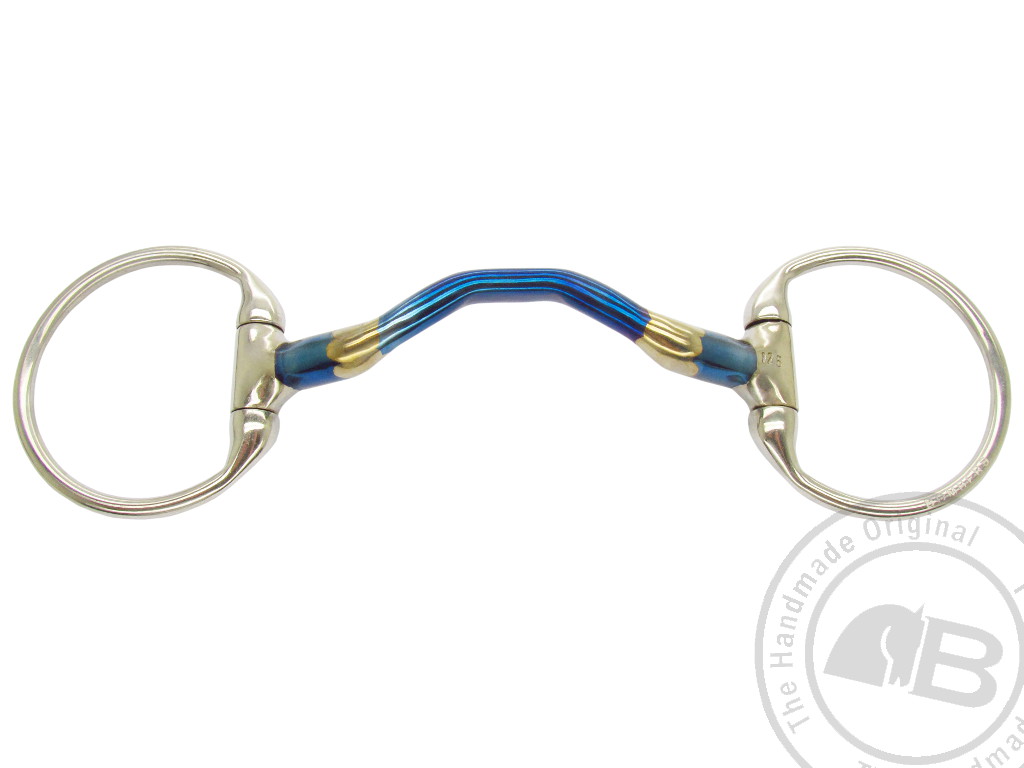 A sweet as sugar little french link specifically made for little mouths that wont break the bank! Perfectly scaled down version and a great every day training snaffle!
4. Neue Schule Pony Verbindend
PERFECT for the strong or pulling pony! The Neue Schule Verbindend is one of the most popular bits at Bit Bank and Neue Schule make sure the ponies are covered too! This bit uses no tongue pressure and works more off the lower jaw so its great for a strong pony YET perfectly safe in a young riders hands.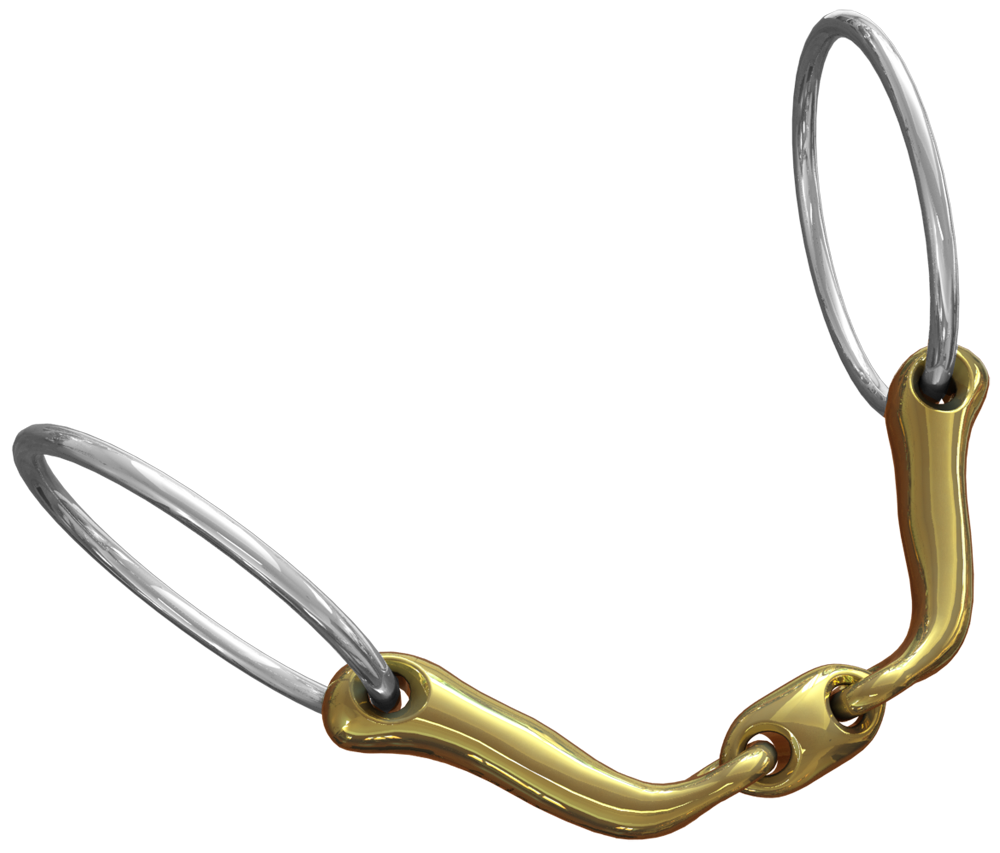 5. Neue Schule Tranz Angled Pony Full Cheek
An excellent alternative to the Tom Thumb! A gentle even mouth pressure with a full cheek to promote turning and straightness - great for the stubborn pony who is resistant to turning or a young pony that needs a little help with straightness.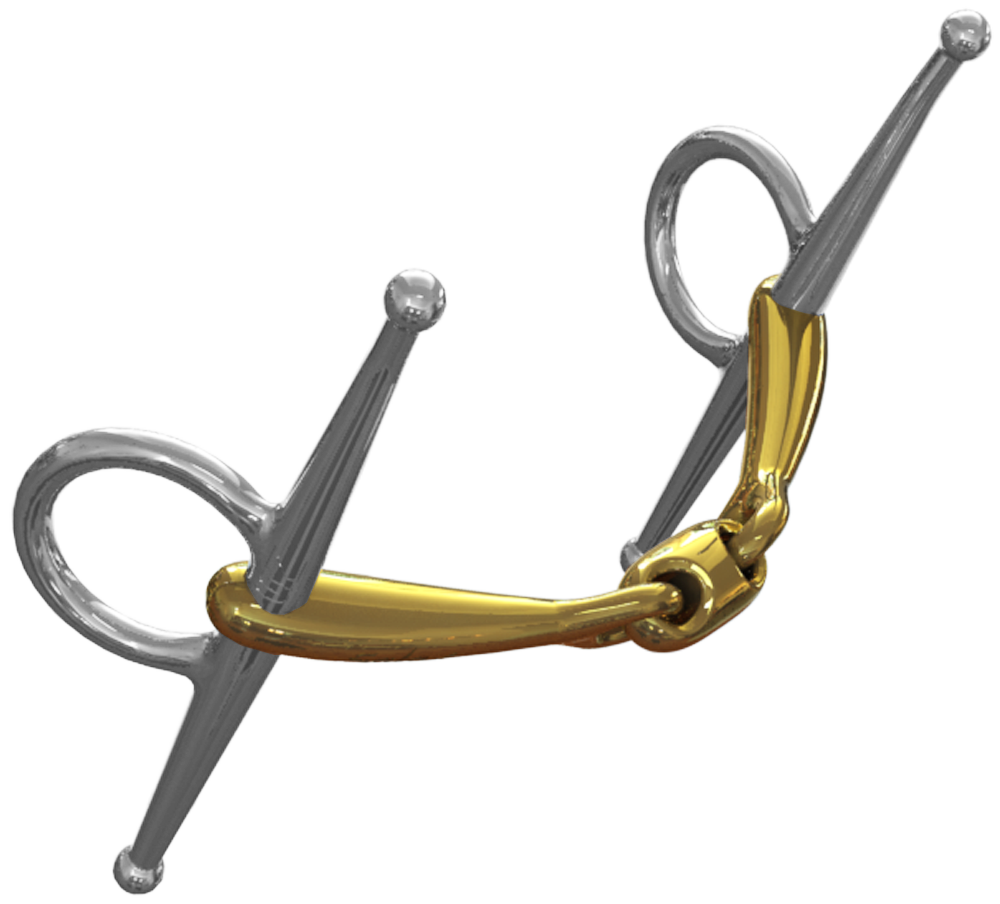 Did you know you can book in to speak with a bitting specialist about your horse and get a completely personalised bitting recommendation? BOOK NOW or EMAIL US
And don't forget our AMAZING bit acceptance butters to apply on your bit EVERY ride! These all natural balms encourage bit acceptance and salivation, protecting the mouth and making bitting a very pleasant experience for your horse!