Posted by Charmae Bell on Jan 17, 2018
As close as you'll get to a real life unicorn - a stunning Arabian with a perfect dishy face, long swan neck, flared nostrils and flowing mane effortlessly dancing across a lush green paddock. An absolute dream horse! They come equipped with an incredible work ethic. As well as being resilient, intelligent and sensitive - they are the perfect choice of equine for endurance, showing, agility and horsemanship training but have proven to be very versatile and successful in many english and western disciplines.
Bitting these differently conformed equine skull conformations can be somewhat of a challenge. We have seen the breed fashion change over the years to have an even dishier head, slimmer muzzles, wide foreheads. This reduces the amount of interdental space dramatically, making it at times tricky to find the perfect bit.
These horses are also incredibly mentally alert. They are among the most intelligent and resilient of the breeds, while being incredibly sensitive. They are a popular option to cross breed as a sport horse and we have seen the Arabian derivatives popularity soar. Intelligence also comes with being quite highly strung
Three things to consider when bitting your Arabian:
1. Thickness is EVERYTHING! In my experience 14mm or under suits these horses very well, don't be worried about it being too thin/sharp unless you go below 10mm thick. Its much kinder to have a thinner bit that fits comfortably in a closed equine mouth.
2. Gentle, even, whole mouth pressure. Super important as these guys can be uber sensitive on their lower jaw. Arabs naturally have quite a high head carriage, keeping the pressure gentle and even in the mouth up off the bars will ensure that the horse doesn't become offended by the bit and become strung out. They naturally have quite minimal soft tissue in the mouth as well, which means the gums covering the 'bars' of the mouth is thin and doesn't provide a lot of cushioning against the bit arms.
3. Check the size. Many arabs take a lot smaller bits than tradition might suggest. they have small lower jaw structure so even on a 15hh+ Arab its not uncommon for these guys to take a bit smaller than a 5" - which equates to a generic saddlery "cob" size. Its best to accurately measure your horses mouth using a proper horse bit measuring tool available here.
Ive put together our top three snaffle bits for Arabian style horses (all dressage legal)
1. Neue Schule Tranz Angled Eggbutt Bridoon
This lovely soft, gentle and stable bit promotes consistency in the contact and will encourage horse to lower the head forward and stretch down into the contact. Its 14mm thickness is perfect and the shape of the bit arms reduces much of the bulk in the mouthpiece while still using a 14mm weight bearing surface. This bit sizing starts at a 4.75"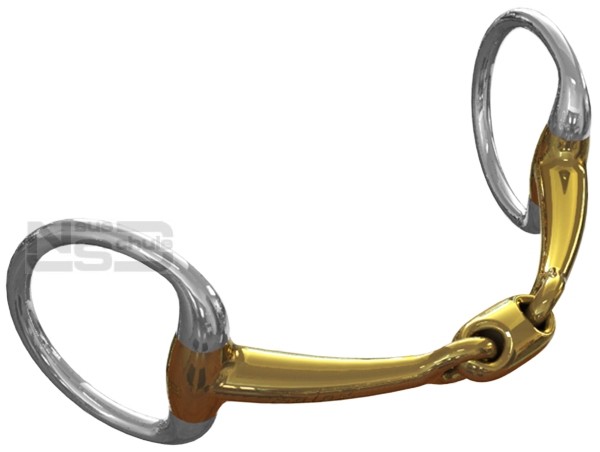 2. Myler Loose Ring Comfort Snaffle
The Myler bit is great for a horse who can lean a little or become a little strong in a regular snaffle. Its 12mm in thickness and uses a barrel link which spreads a lovely flat, wide surface area on the horses tongue. This bit sizing starts at 4.25" in the pony ring version and 4.75" in the snaffle ring version.

3. Bombers Elliptical Bridoon
A three piece sweet iron bit, a central lozenge stops any nutcracker action. Sweet iron helps the horse to salivate and it warms up very quickly to body temperature. A soft gentle even whole mouth pressure, available in 4.5" size here and 5"+ here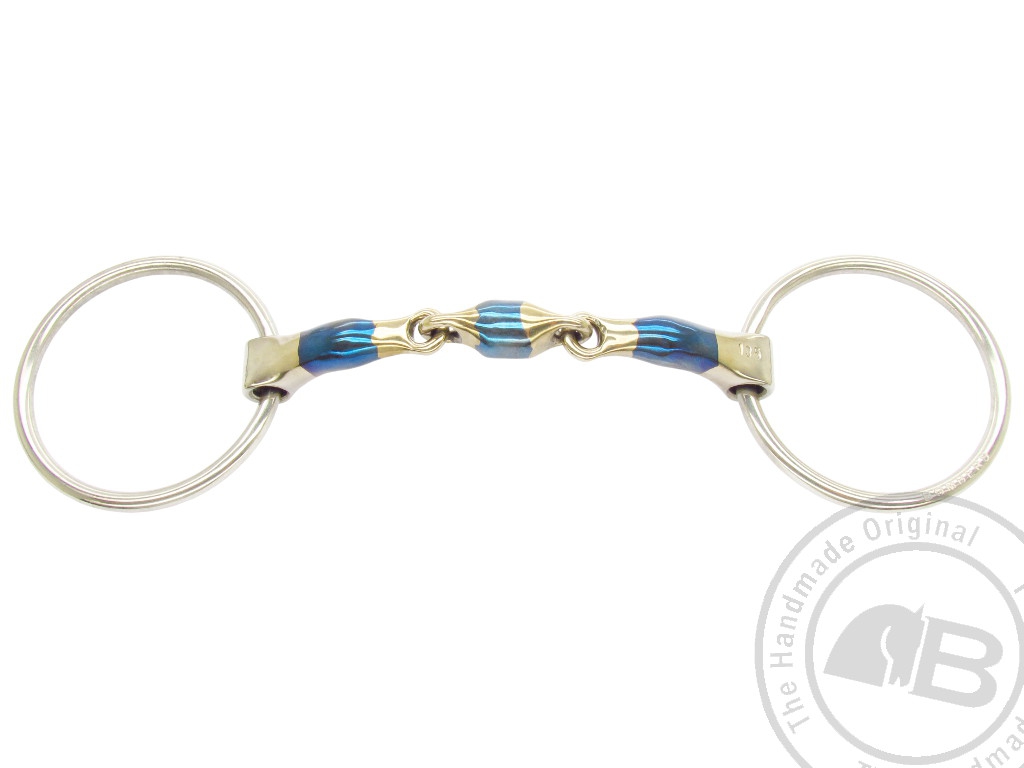 As always, we provide free bitting advice and personalised consultations via Phone (08) 8388 8472, Email and on Facebook. We would LOVE to hear from you and help you and your horse become more comfortable and happy in your communication.
Charmae Bell - Bitting Specialist
Bit Bank Australia
This article is copyright and the property of Bit Bank Australia. Unauthorised duplication or reproduction of any or part of this article is strictly prohibited without authors consent.